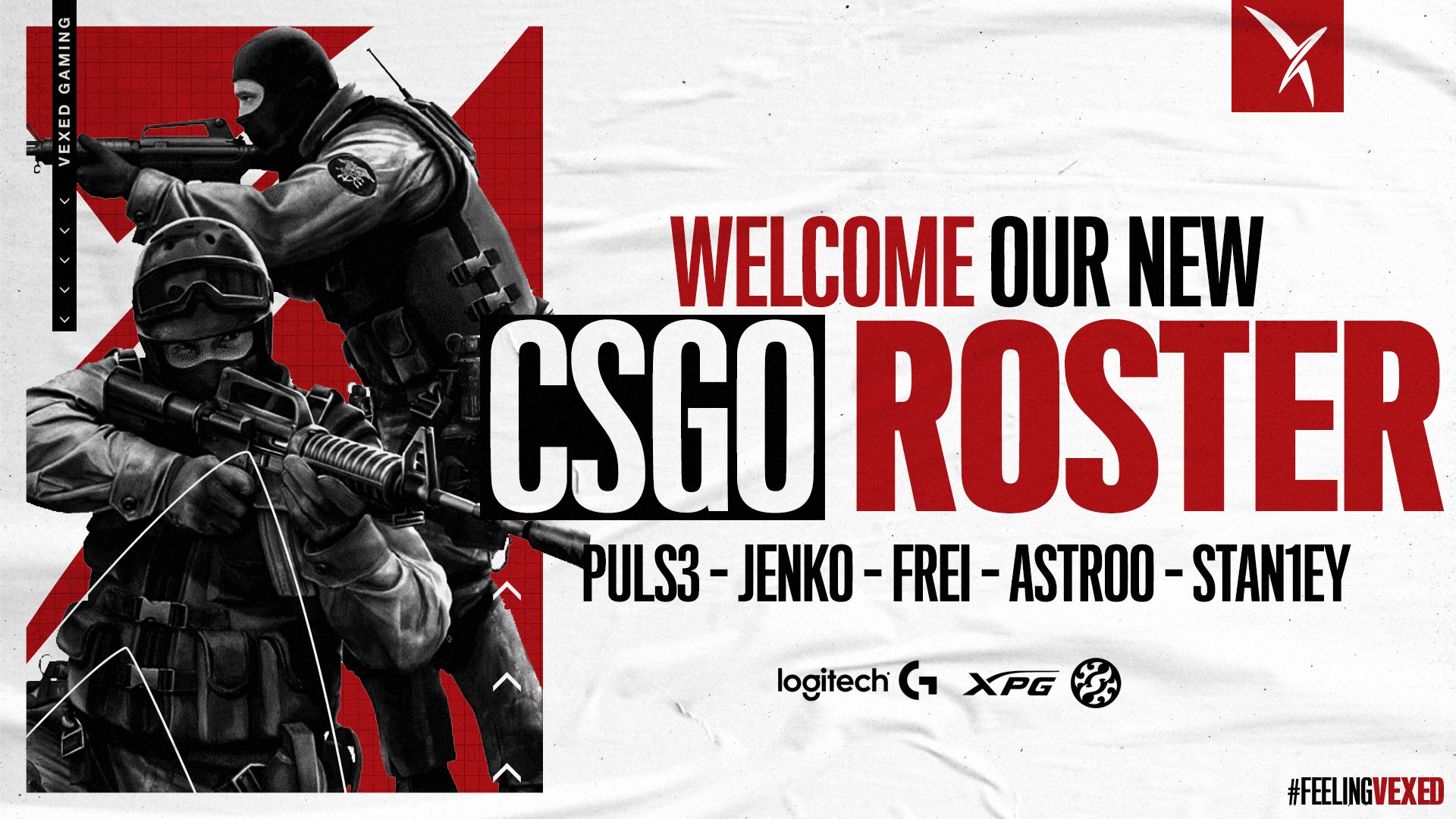 Just 13 days after releasing their roster, Vexed Gaming have announced they have acquired the entire Reason Gaming CS:GO roster.
Mark Waller of Vexed Gaming said in a press release:
"We were not expecting to make a return to CSGO so soon but when this opportunity came to us to continue to support an up and coming British roster we knew it was time to dive back in, We have a way to go to develop the roster but I believe the individual skill is there and with the correct support we can offer we can certainly get back to going toe to toe with European and American teams shortly."
This new Vexed Gaming roster are currently in second place in ESL Premiership – Spring 2020. The team's next match is today against Endpoint.