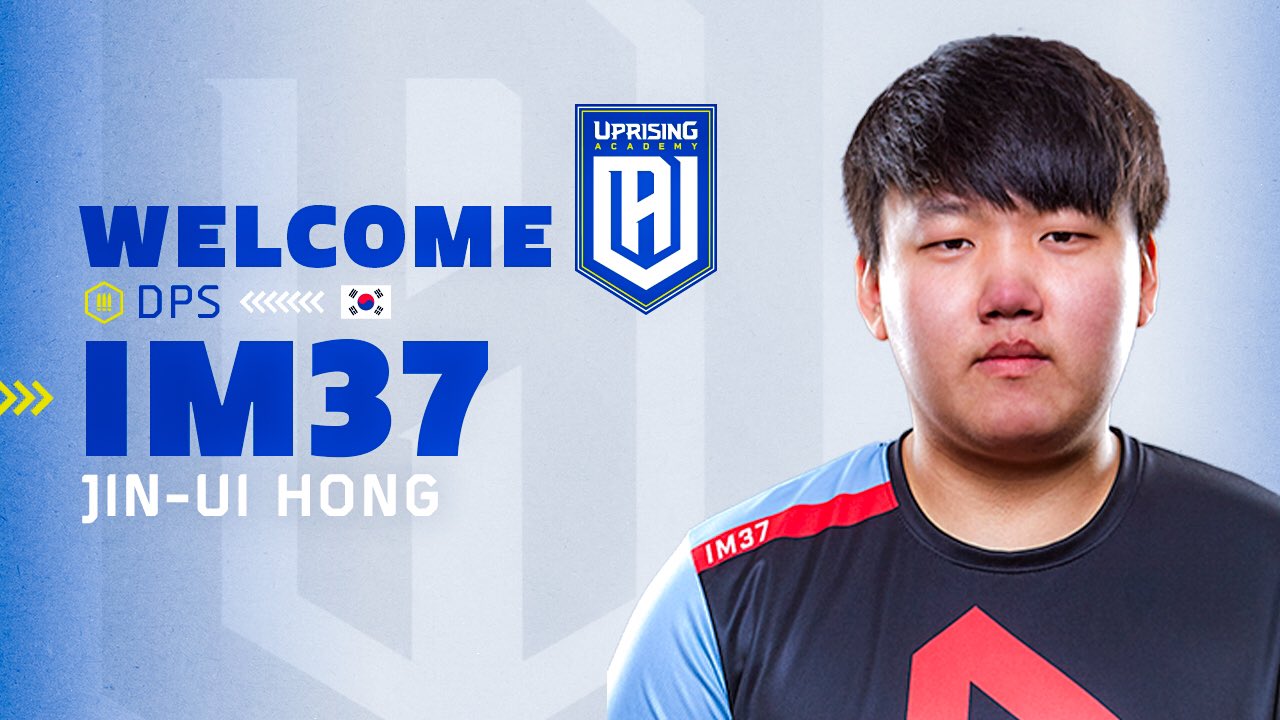 Uprising Academy have announced they have signed hitscan DPS player Jin-ui "im37" Hong to their roster.
Many know im37 for going from going from the Open Division with Wave Check to being signed by the Toronto Defiant over the span of just 21 days.
Since being released from the Defiant, im37 spent the past month with Light Gaming in China.