It seems that we could be seeing the addition of subscriber-only Twitch streams. This was first noticed by Twitter user @StreamerNews where they showed that there was a stream titled "hgg_cheering_test." with the message "hgg_cheering_test is streaming for subscribers. Your free preview ends in 03:50." The Twitter user even provided the following image showing proof: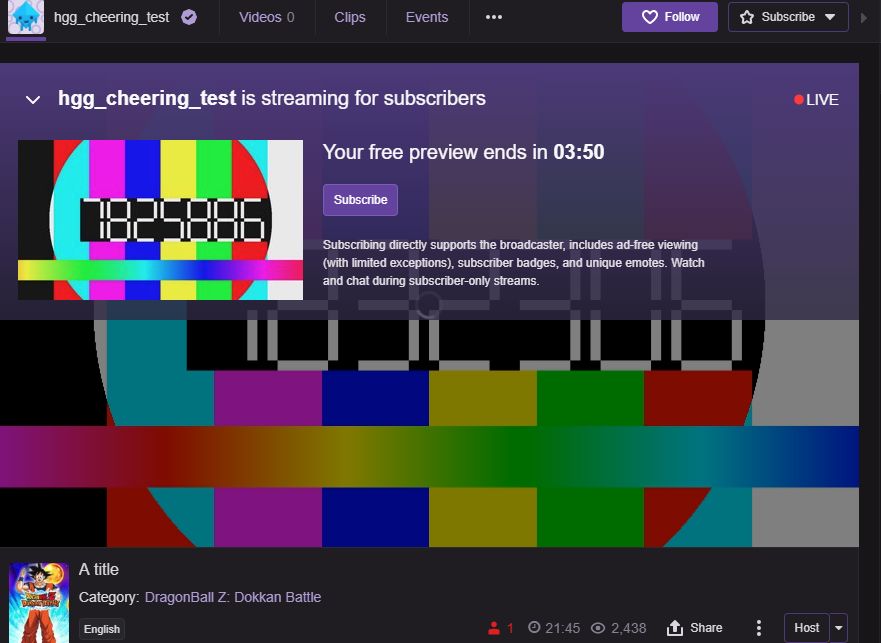 Many have expressed mixed feelings with many believing that the only people benefiting would be massive streamers and event organizers. Others have said that it could lead to some streamers broadcasting risque content behind a paywall.
It's also being speculated that the test will be during the Hearthstone Global Games as it has the initials HGG.