Triumph have announced they have decided to disband their Overwatch team for the remainder of 2020.
The organization posted the following message on Twitter: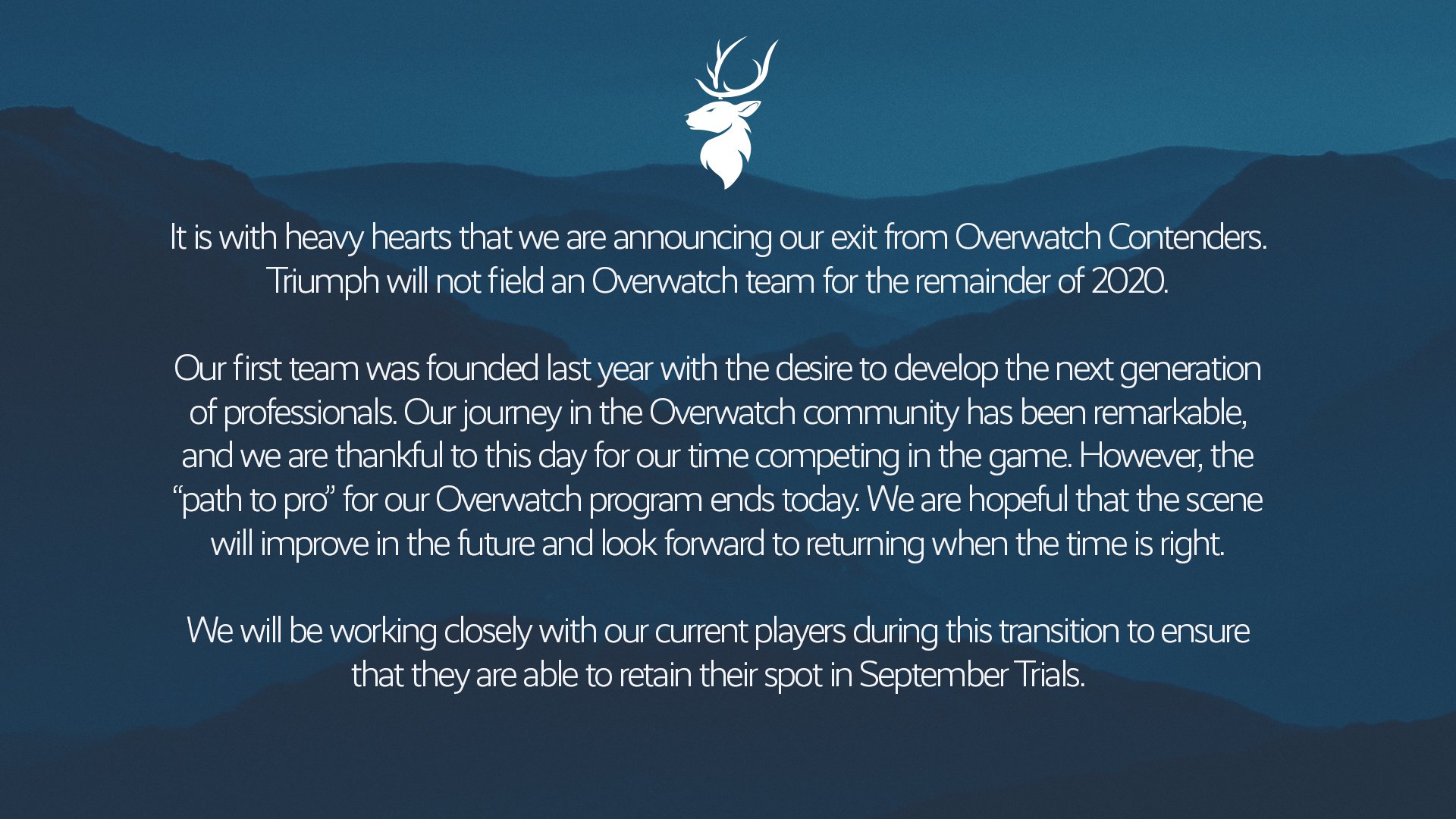 Triumph started off 2020 with a bang ending season 1 of Overwatch Contenders North America on a strong note making it to the playoffs and finishing in fourth place overall. Since then, the team only competed in one week of Contenders and had some heat with players after not following through with contracts after promises.