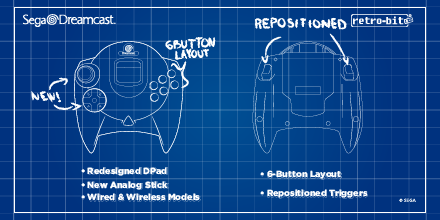 Retro gaming company Retro-bit have announced they are developing their own Dreamcast controllers and will be releasing them in late 2020.
Available in wired and wireless models, this controller will feature a 6-button layout for those who don't have a fight stick as well repositioned triggers.
Retro-bit also currently make controller extension, AV, and VGA cables for the Dreamcast. You can also read our review of their Super RetroTRIO Plus 3 system here.