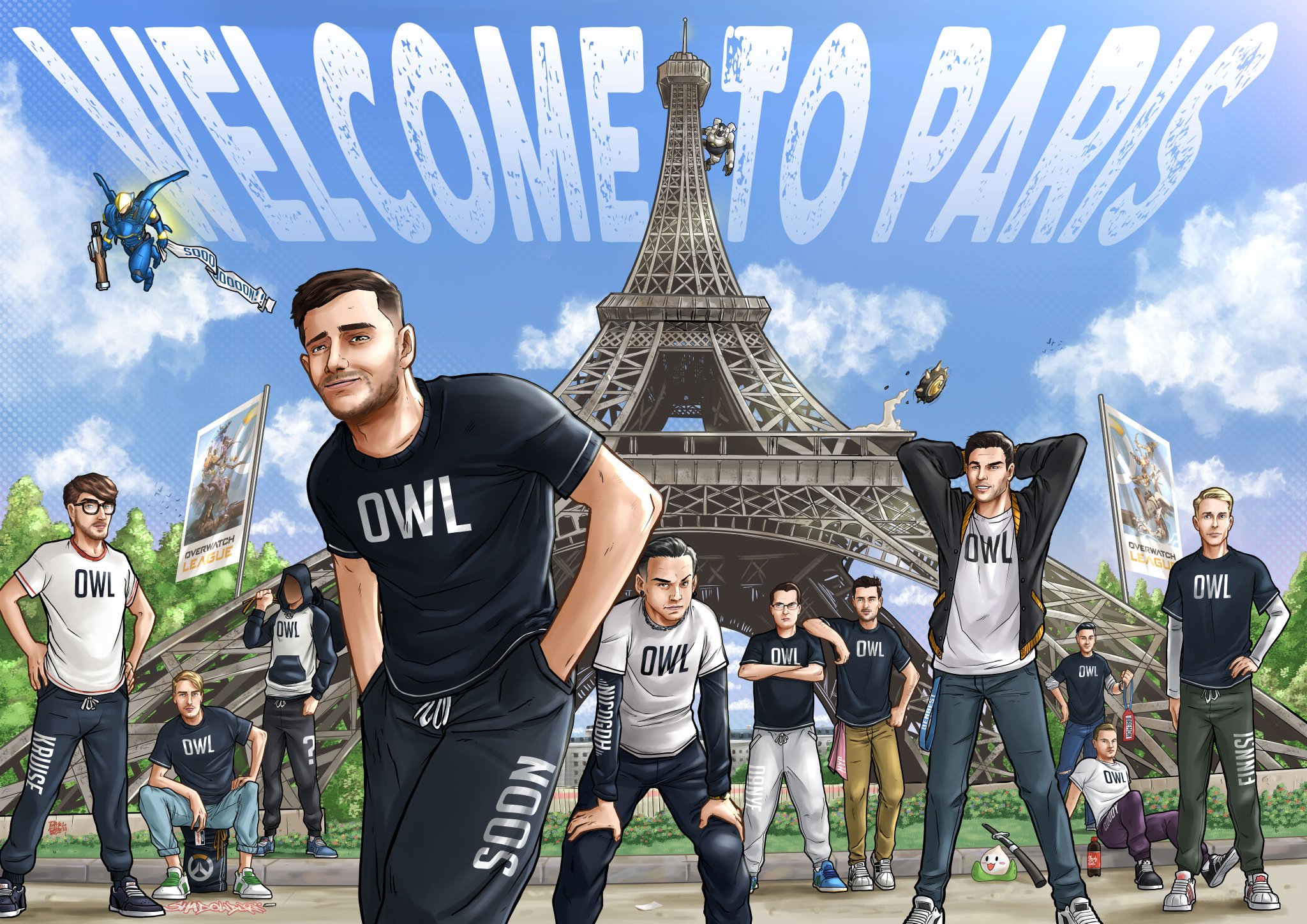 The Paris Overwatch League expansion team have announced their roster for their debut season in the Overwatch League. This roster consists of former Overwatch League players as well as members from Overwatch Contenders.
The roster consists of Roni "LhCloudy" Tiihonen, Harrison "Kruise" Pond, Damien "HyP" Souville, Benjamin "BenBest" Dieulafait, Finnbjörn "Finnsi" Jónasson, Karol "Danye" Szcześniak, Nicolas "NiCO" Moret, George "ShaDowBurn" Gushcha, Terence "SoOn" Tarlier, and coach Julien "daemoN" Ducro.
The members have experience as several respected Overwatch teams. Some of these include Eagle Gaming, Los Angeles Valiant, Philadelphia Fusion, Toronto Esports, and Mayhem Academy.