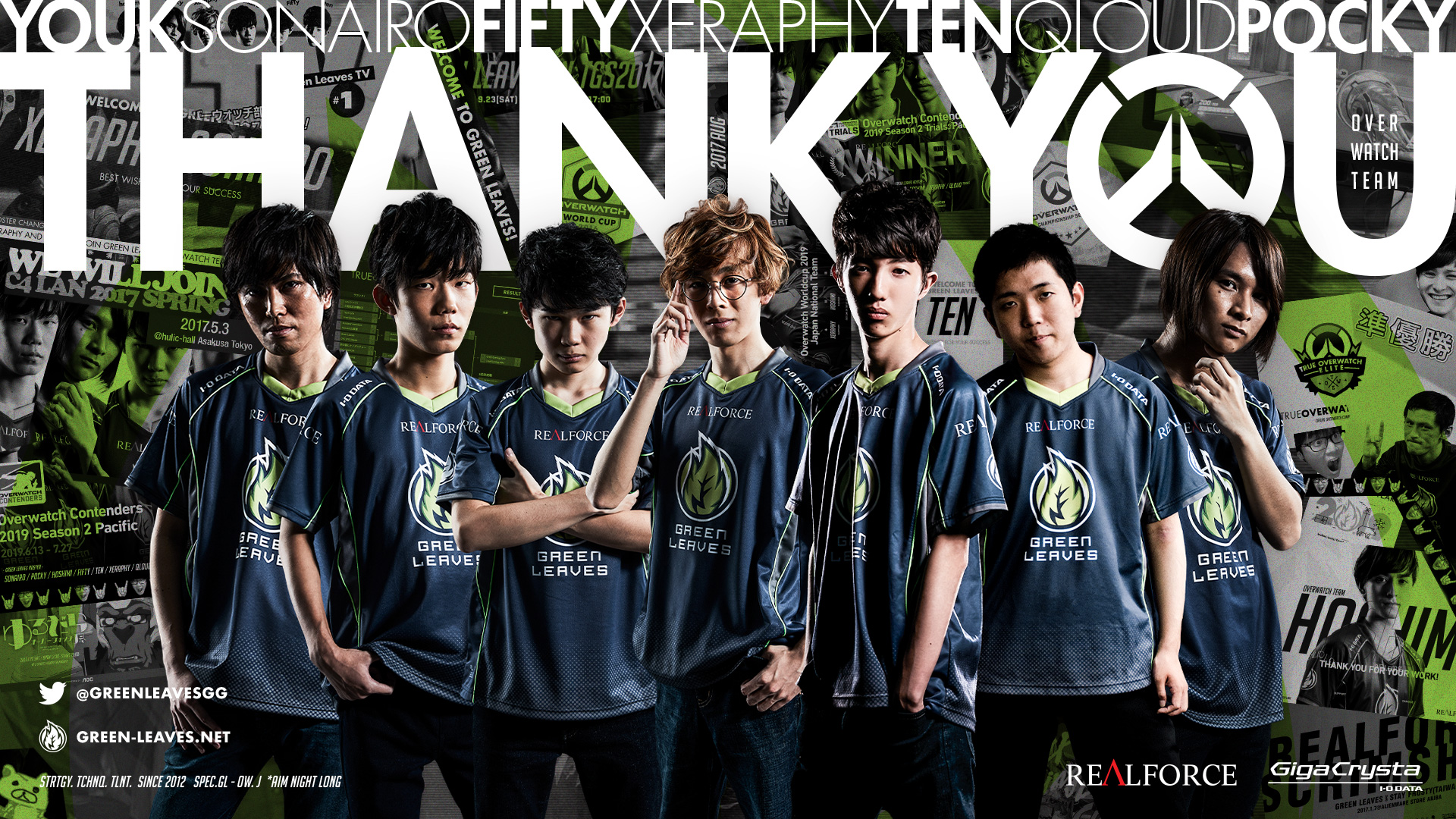 It's another end of an era as Japanese esports organization Green Leaves have announced they have disbanded their Overwatch division and all players are now free agents.
Green Leaves have been around since 2016 where they competed in several minor tournaments and the Open Division. The team finally made it to Overwatch Contenders in late 2019 and made it to Contenders in 3 of the 4 weeks during Season 1 of the 2020 season.
The disbanding is heavily rumored to be due to Blizzard no longer hosting a Contenders league in the Pacific region.