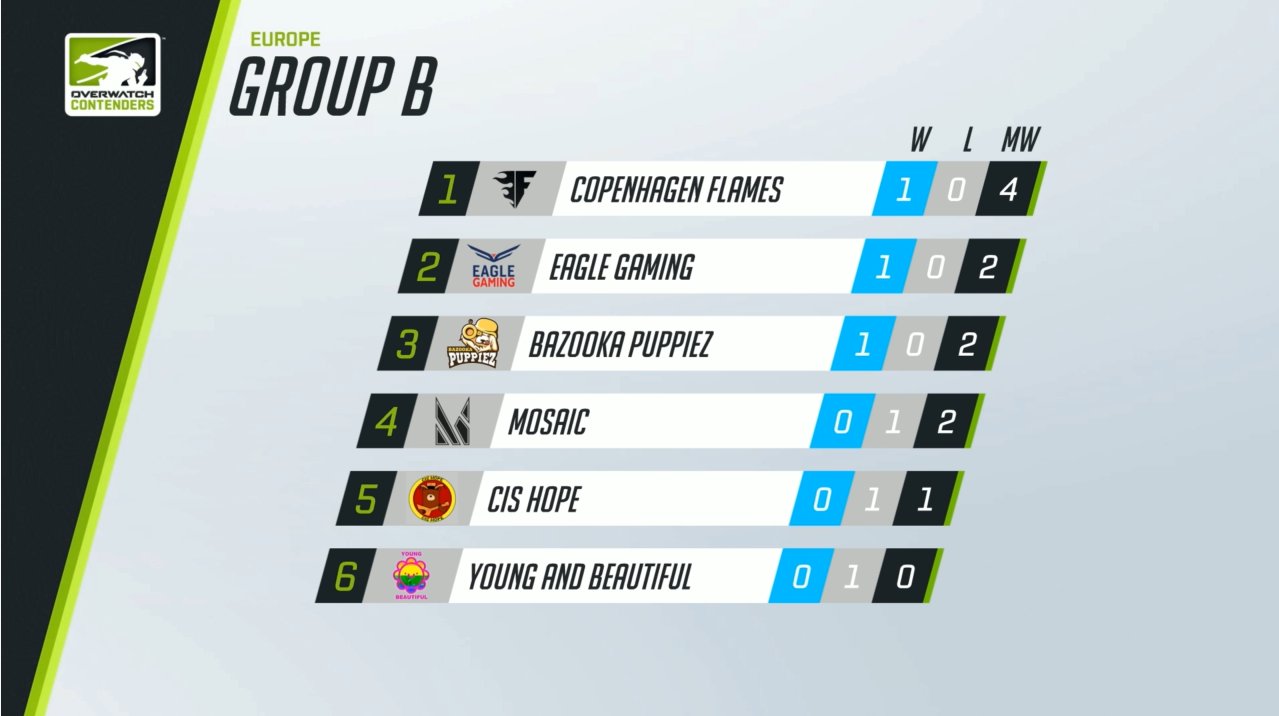 With the first days of the EU Overwatch Contenders over with, we now have the first team rankings for this first week. For Group B, the Copenhagen Flames have topped this weeks rankings with a sweep in their first match against Young and Beautiful.
Second and third place belong to Eagle Gaming and Bazooka Puppiez who both won their respecting games with two matches won. Eagle Gaming took on CIS Hope while Bazooka Puppiez battled against Mosaic Esports.
The next games for Group B take place on March 18 where we'll see Bazooka Puppies vs CIS Hope, Copenhagen Flames vs Eagle Gaming, and Mosaic Esports vs Young and Beautiful. The first match starts at 11:00 am EST.