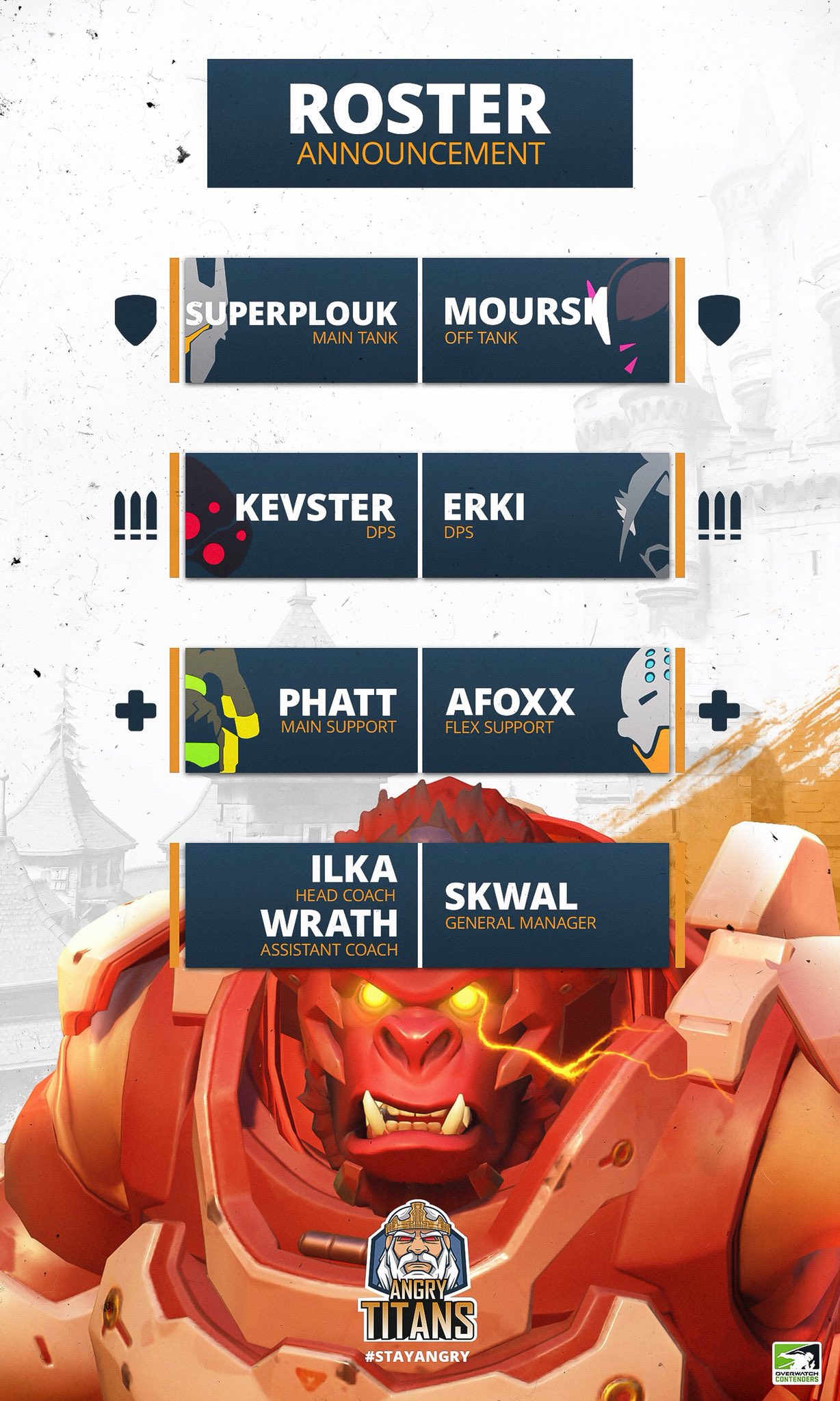 The defending champions of Overwatch Contenders Europe, Angry Titans, have announced their lineup for the upcoming competitive season. While most of the roster has remained the same, they do have three new players and a new head coach.
First is DPS player Kevin "kevster" Persson who most recently played for NRG Esports before ultimately disbanding. Prior to that, he spent some time with Orgless and Hungry and Last Night's Leftovers.
Second is Flex player Michael "Moursi" Moursi who is returning to the team after spending the past three months with Wind and Rain during Open Season and Contenders Trials Europe.
Third is French tank player Bastien "SuperPlouk" Klau who recently played for Eternal Academy. Prior to that, SuperPlouk has played for many teams since starting his Overwatch career back in 2016. Some of the teams he has played on include Luminosity Gaming, One.PoinT, Copenhagen Flames, and Eagle Gaming.
Their new head coach is Ilias T. "iLka" Kaskanetas from Greece who bring loads of experience to the coaching staff. Not only did he coach Team Greece during the Overwatch World Cup 2016, but most recently coached ATL Academy leading them to a 2nd place finish in Overwatch Contenders North America West and 4th in the Atlantic Showdown.
This new roster will debut tomorrow when they start the new season of Overwatch Contenders Europe against Shu's Money Crew EU.